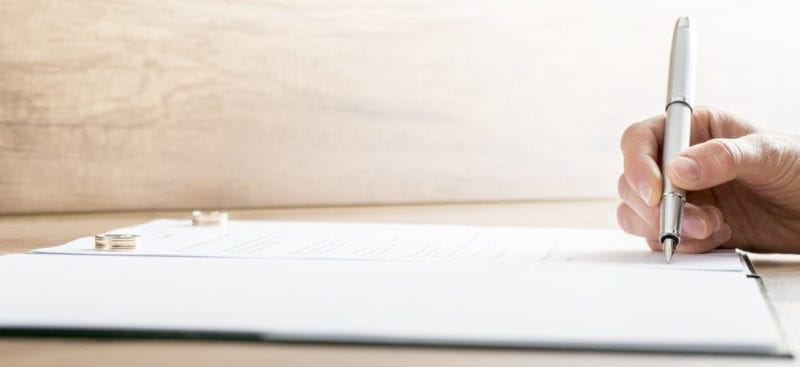 "Our dream love story" — everyone has thought of this at one point or another — two people fall in love, they want to spend the rest of their lives together, nothing will tear them apart, they will endure all of life's ups and downs, and only at death will they part. But let's face it, despite the number of marital counselors in our community, the ethics and morals instilled in our respective religious and educational institutions, and everyone's hopes and beliefs in love, marriages fail. "Okay, yes my marriage may fail, but I believe in love and in us." I hear you. I believe in love too. But shouldn't we hope for the best…but be prepared for the worst.
I mean would you go on fancy cruise ship with four stories, multiple pools, a casino, a spa, and unlimited dining without a lifevest or lifeboat nearby? With that noted, okay, most people can agree to the logical and realistic value of a prenuptial agreement. But "I'm not going to ask for a prenup"…or "She just asked for a prenup…does she not believe in our love?" I posit a counter to the negative feelings that most people fear at the proposition of a prenuptial agreement. Instead of instilling fear, could a prenuptial agreement be a further sign of love and respect?
Marriage is a means to celebrate love and bring two people together; however, life may present unforeseen experiences that may need a lifeboat to ensure one or both parties are financially and physically sound. Despite the headlines in tabloids and the drama on daytime television or divorce court, many people end up divorced because of unforeseen and unavoidable experiences; not because of disrespect, lies, and cheating. One of my hardest divorce cases is when one spouse has suffered an injury that literally changes the mental state of that party, and the other party literally is living with a stranger. Can you promise the love of your life that you will never be in a car accident? No.
However, you can promise the love of your life that if for some extraordinary reason this marriage fails, this is what should happen with the property, the kids, and here is the amount of spousal support or life insurance benefits I will promise to provide. This is not out of hate or disbelief in love and marriage; rather this is out a concern for the other spouse's security and out of love. A prenuptial agreement is a lifeboat to be used only in the case of an emergency. Emergencies happen to everyone, regardless of your income bracket, social status, religion, or other consideration. And although I hope your marriage never needs to pull the emergency cord, at least you have a predetermined agreement that was fostered at a point the two of you loved one another.