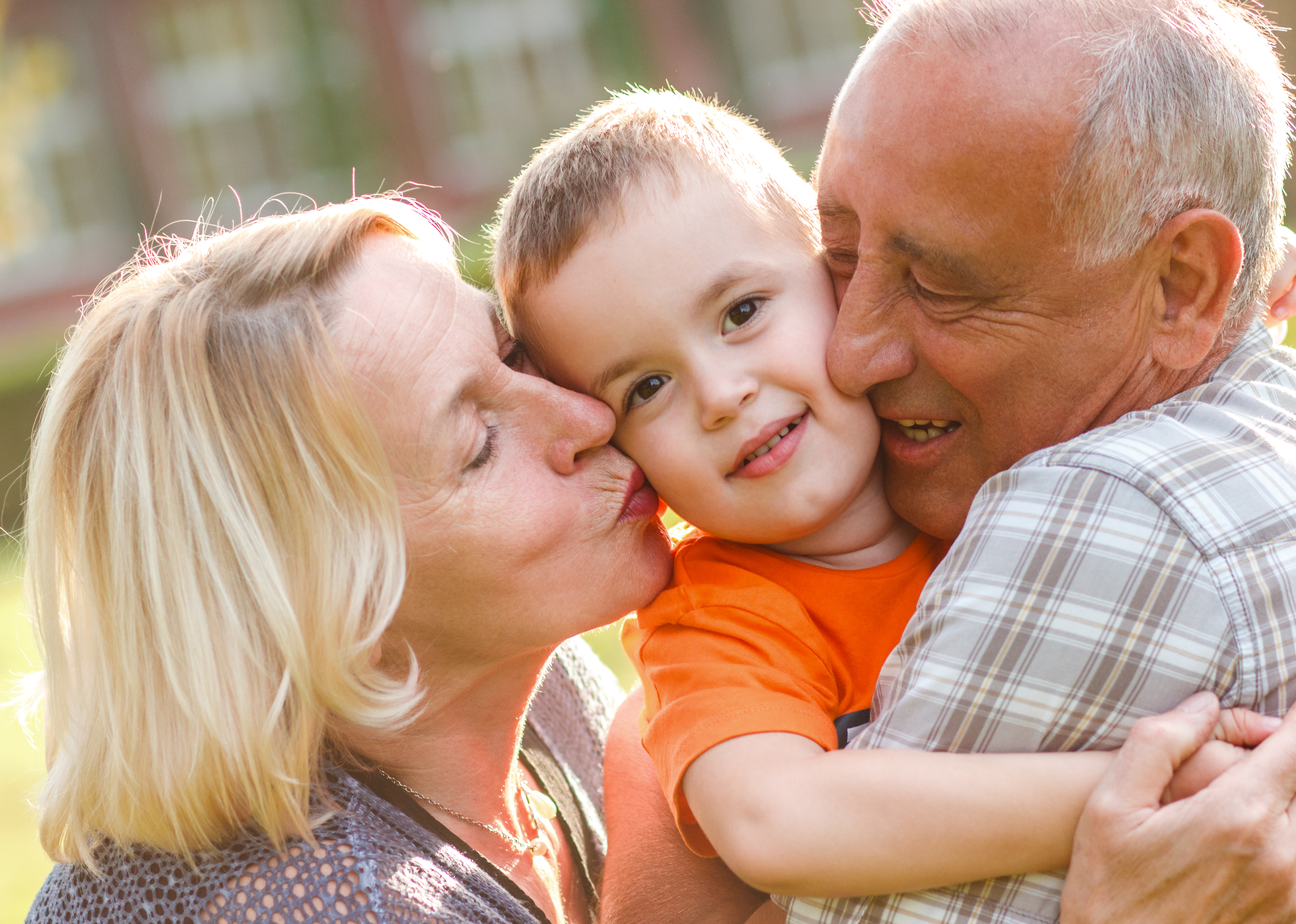 Grandparents custody or visitation is a complicated issue. If you are lucky enough to have a grandchild, then you know that there are few greater joys than spending time with a child. That is why it is so heartbreaking for many loving grandparents who are cut out of their grandchildren's lives. Grandparents rights are affected by several factors including the fitness of the parents and whether a custody lawsuit is pending. This article reviews the North Carolina laws that provide grandparents the right to spend time with their grandchildren.
In North Carolina, there are two legal avenues that provide grandparents with the legal rights, custody and visitation. These legal terms are just what they sound like, custody is when a grandparent has the right to make decisions about the child's welfare such as where they will live, attend school, and go to church, and visitation is simply spending time with the child. The relevant statute for custody is N.C. Gen. Stat. § 50–13.1(a), and the relevant statutes that address visitation are N.C. Gen. Stat. §§ 50-13.2(b1); 50-13.5(j); and, 50-13.2A.
CUSTODY FOR GRANDPARENTS
The highest court in America, the United States Supreme Court, has decided that the under the United States Constitution, a parent's fundamental right to raise their child is paramount. Therefore, parents have the right to decide who their child spends time with. However, there are certain extreme situations that allow a grandparent to gain custody of their grandchildren.
To receive custody under N.C. Gen. Stat. § 50–13.1(a), grandparents must prove parental unfitness or that the natural parent's conduct is inconsistent with his or her constitutionally protected status. This is a high standard. A grandparent cannot merely argue they have been estranged from the children for some time. Instead, they must allege specific facts showing parental unfitness, such as: (i) the parents have not provided safe and suitable housing for their children; (ii) the parents have not contributed to child support; (iii) the parents have not been involved in the children's upbringing; or (iv) the children are at substantial risk of harm from the parents.
Additionally, if a parent cedes paramount decision-making authority over their child to a grandparent, then so long as the parent has not created an expectation that the arrangement is for only a temporary period, that parent has acted inconsistently with his or her constitutionally protected parental status. To determine whether this has occurred, the court should look at the intentions and conduct of the parents towards the grandparent, including whether the parent resumed custody of the child as soon as they became able to do so.
VISITATION FOR GRANDPARENTS
When seeking visitation rights in North Carolina the grandparent must fist show the court that the family is not intact. The legal term "intact" does not necessarily mean that the family does not live together. For example, a single parent living with their child can be considered an intact family. Rather, a family may be considered not intact due to an ongoing custody dispute between the parents. If the family is not intact because custody rights between the parents have not been finalized, then grandparents can assert their right to visitation. If custody has already been decided, a grandparent may still be able to seek visitation if there is a change of circumstance that warrants visitation. This includes a demonstration that the family is no longer intact. Finally, a grandparent may also seek visitation when a child is adopted by a stepparent or other relative.
McIlveen Wants to Help
Exercising your rights as a grandparent may feel like an uphill battle. These cases are highly fact-dependent, and that is why it is important to have an attorney help you navigate the process. Many law firms shy away from difficult cases involving grandparent's rights, but at McIlveen Family Law, we understand how important your grandchildren are to you, and we are willing to explore every possible legal option you have. We are here to help. Please give us a call today at (877) 351-1513.
This article is for information purposes only and is not to be considered legal advice. The information in this article is based on North Carolina state laws in effect at the time of posting.